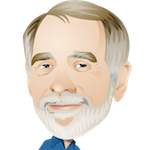 Michael Krepon
Michael Krepon is the co-founder of the Stimson Center. He worked previously at the Carnegie Endowment, the State Department, and on Capitol Hill. He has written over 400 articles and is the author or editor of twenty-one books, including Better Safe than Sorry: The Ironies of Living with the Bomb; Anti-Satellite Weapons, Deterrence and Sino-American Relations; and Deterrence Stability and Escalation Control in South Asia. He was given the Thérèse Delpech Memorial Award for lifetime achievement in non-governmental work to reduce nuclear dangers by the Carnegie Endowment for International Peace in 2015.
Most Recent Posts
Justice and the Bomb
February 21, 2018
Public Speaking Tips for Aspiring Wonks
February 14, 2018
Nuclear Posturing
February 07, 2018
Crises between India and Pakistan: The Basics
January 30, 2018
The Most Dangerous Aspect of Trump's Nuclear Posture
January 23, 2018
Rupture and Betrayal
January 17, 2018
Utilizing Article XIV Conferences to Boost the Two Norms that Matter Most
January 04, 2018
Year-End Assessment
December 27, 2017
Crisis Management Gets More Complicated between Pakistan and India
December 20, 2017
Fantasyland
December 11, 2017
Most Recent Comments
In: Rupture and Betrayal
January 18, 2018 4:36 pm

Sultan: I hope you and your family are well. Thank you for taking the time to write this…
In: Fantasyland
December 11, 2017 1:05 pm

Man, give a guy some leeway now and again. MK
In: No First Use
December 9, 2017 1:04 pm

You miss my point about no first use. It's unequivocal.